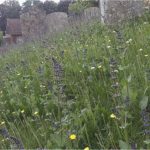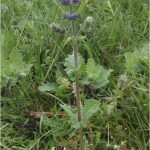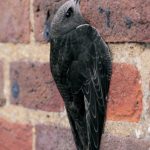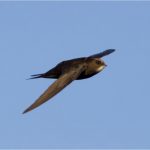 19/05/2023: Wild Clary Maintenance – The maintenance regime for the Wild Clary area has been suspended this year.  Following several years of the maintenance regime the wild clary needs to be cut regularly to stop it from spreading to other areas of the churchyard.  It is envisaged that approximately one year in four the maintenance regime of the Wild Clary will be suspended.
19/05/2023: Butterfly Bank at Potton Cemetery – A butterfly bank will create habitat for butterflies of open grassland swards. The aim is to create an area of varied aspects where herbs predominate, but where there is also abundant bare ground.  The area is at the rear of the Cemetery and was sown in May 2023.
Information on our local flora and fauna.

   St Mary's Churchyard Site Survey 2017


   The Cylindrical Whorl Snail Report 2002


   The Cylindrical Whorl Snail Report 2005


   Swifts Information Leaflet 2018


   Potton Swifts – A scream for help


   Grass Cutting in Potton


  Potton Community Orchard_Spring News 2020


  HSPF Carrot Wash – Water Vole Habitat Management Plan – Potton brook


   Plants in the park


   Potton Butterfly Walk_guided leaflet


  Potton Neighbourhood Plan Annex F Green Infrastructure Design Guide


   The Ecological Potential of Potton