The Council has fifteen members, representing Potton. Currently, one Town Councillor is also a member of Central Bedfordshire Council.
Each year in May an Annual Meeting of Town Council is held when the Chairman, Vice-Chairman and Committees are elected.
How to become a Councillor
If you are interested in helping and serving your local community and would like to learn more about how to become a councillor go to the National Association of Local Councils website where you can access all the information you need on how to get involved.
http://www.nalc.gov.uk/
FOR COUNCILLORS REGISTER OF INTERESTS – Click Here
Councillor John Day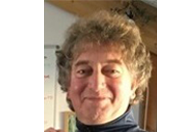 I moved to the area in 1999 when I started working for the RSPB. After living in Sandy for two years, I moved to Potton in 2001 as I seemed to keep gravitating there to socialise. I soon learned the town has a friendly community and atmosphere, with good facilities. I think it is fair to say Potton is the only place I have lived and felt part of a community.
In recent years, with increasing pressure from developments, I have sought to try to influence better environmental outcomes for the community and contributed to the environmental sections of the Potton Neighbourhood Plan.
It is privilege to support fellow councillors and the community to help Potton retain its character and natural environment and realise the community aspirations of the Neighbourhood Plan in order that Potton remains a good place to live and work.
In my spare time I enjoy watching wildlife, live bands and the occasional football match. I play guitar and sometimes paint and/or photograph wildlife.
Councillor Denis Ellison
Born in Stotfold in 1958, I have lived in Bedfordshire all of my life, moving to Potton in 1982 when I married my wife Debra in St Mary's Church. We have two children – both grown up now, but both educated through the town Lower and Middle schools before Sandy Upper and then on in to the big wide world via further education.
Despite always living locally, my career as a corrosion engineer has taken me to every continent and given me the opportunity to meet and work with people from just about every creed and race in the world. I have now reached an age where such travel no longer appeals and have settled as the engineering manager of a small specialist company in Cambridgeshire carrying out integrity audits on the gas and oil pipeline networks within the U.K.
I have always look to being involved in the local community. I have been involved in the town Christmas lights over the last 20+ years. I was club secretary for Potton Colts for 6 years and I was a qualified referee in local football.
Socially I now enjoy my hobbies of cycling, dancing, fell walking, cider making and making preserves and pickles. I still have a motorcycle in the garage however time and life seem to have resulted in embarrassing low mileage over recent years. My ambition is to win 1st prize in Potton show with a home grown, and made, tomato chutney.
I have no political affiliation or membership and in being a councillor I look to give an open considered view of what's good for the town and it's community. I am currently the Vice-Chairman of the Council.
Councillor Geoff Emery
I have been a resident of Potton for 10 years and on retiring in 2007 as Managing Director of a large IT company, I was elected on to Potton Town Council where I served for a period of 5 years. In that time I was Chairman of the Town Plan and was responsible for starting the Youth Club, Environment Group etc. I rejoined the Council in 2014 and look forward to helping the community for the future.
Outside of the Council I am Chairman of the Hall for All Steering committee and Chairman of the Trustees of the Hall Charity. I am learning to play the Cello and made my own over 3 years. In my spare time I play Golf at John O'Gaunt and cycle.
I live in Blackbird Street and can be contacted through the Council or at home on 261710.
Councillor Andy Gibb
I'm a new comer to Potton having only lived here for 10 years but was born many years ago just over the border in Pirton, Hertfordshire. My interests include cycling, allotment gardening, the natural world and climbing mountains in Scotland whenever I can get away. I have two kids at Potton schools, work for Anglian Water and live in Bull Street. I am keen for the council to be interactive and responsive and to help Potton be as sustainable a community as possible. As a cyclist and living near the town square I am acutely aware of the traffic issues in town and will work to make Potton a safer place for us all. Potton has a great, active community and as a councillor I will work hard to help out and take part when I can.
Councillor Richard Harris
I have lived in Potton for a decade now, moving up from London via Ware and Luton. My wife and I think it is a great place to live and, by joining the council, I hope preserve that for all residents!
The town has a unique heritage and faces many pressures to change…but not all are for the good and the Council appears to be a good place to ensure that a tight rein is kept on some of these issues.
Personally, I have no political affiliations and hope that I bring a range of knowledge to the Council proceedings, based on experiences working with the army, the police and, latterly, dentists!
In my spare time, I can be spotted in various public houses about the town (normally being berated about "potholes"), but I also enjoy gardening (badly), playing badminton (even more badly) and foreign travel.
Councillor John Hobbs
I moved to Potton from London in 1979 to pursue a teaching career in further education, eventually becoming a Curriculum Director at Bedford College. Both of my children were educated in Potton and benefited from being part of a very special community. I have been actively involved in many local groups and organisations, including playing football for Potton Wanderers, and am currently a member Potton Playhouse and Potton Cricket Club. I also enjoy cycling and walking the local footpaths. I am also a former governor of Sutton School and have served as a committee member of Hall for All.
I am a former member of Potton Town Council, having served for 8 years in the 1990's, during which time I was chairman of the Playing Fields Committee and was instrumental in providing a dog-free play area in Henry Smith's Playing Fields and worked with Potton Timber to provide new play equipment. I was also instrumental in developing the Christmas lights in the Market Square, liaising with the local traders to raise funds to buy lights and eventually have official turning on ceremonies.
I am now semi-retired and therefore have time to resume my commitment to serving Potton as a councillor.
Councillor Les Ivall
I have lived in Potton since 2012 and before that down the road in Sutton for thirty five years. I was on Sutton Parish Council for twenty five years several of those as Vice Chairman. I was also a Governor of Sutton school for several years.
I retired in 2012 (although many people say I retired years ago) after forty years in the licensed trade.
Since moving to Potton my wife and myself have enjoyed living here immensely and having been co-opted and then re-elected onto the Town Council I hope I can assist in keeping and improving Potton as a fine place to live for all.
My interests are walking, acoustic music, playing guitar, singing and when suitable visiting my wife's home country of Finland.
Councillor Jonathan Lean
I have lived in Potton now for 28 years with my wife, Kassy. We have raised 3 children here although they have now flown the nest. They all started their education at Potton Lower School and Burgoyne Middle School before moving to Sandy Upper. All 3 of them got good Degrees and 2 of them have gone on to gain PhD's which is a testament to the standard of schooling in the town.
I retired in June 2015 from my job as International Sales Manager for a Pipe Fittings Manufacturer in Hitchin. During my working life I travelled the world extensively, principally in Asia but also as far afield as Australia and New Zealand.
In my spare time I enjoy Golf, Tennis and DIY and I am happy that my retirement now allows me more time for these activities. I am also keen to expand my interests and hope to join the Bowls Club in the Summer. I am a member of Potton Tennis Club and represent them in matches against other clubs in Bedfordshire. Kassy and I are also members of Potton Vineyard Church. Kassy keeps very busy running the Church's Good Neighbour Scheme which is designed to provide assistance to local residents with transportation or small jobs around the house which they are no longer able to manager by themselves.
Councillor Alan Leggatt
My name is Alan Leggatt and I have been a member of the Town Council for more than ten years.
My wife Carol and I moved to Potton in 1974 and we have two daughters both of whom were born here. The eldest is married and lives in the New Forest area and has just presented us with our first grandchild. The other still resides in Potton.
We have both been involved in many community activities during our time here.
I was an active member of Potton Town Cricket Club throughout the eighties.
I have been a member of Potton Twinning Association since it's inception in 1986 and we have facilitated many exchanges with our twin town in Langenlonsheim, the youth exchanges being of particular importance.
I have also been involved with the Town's Christmas Lights for many years and it is very pleasing to see so many people attending the popular annual switch – on event which makes all the hard work undertaken by a few volunteers worthwhile.
I have been a member of the PTA at Potton Lower School and also a governor at Sandy Upper School. I am currently a member of Potton Consolidated Charities, representing the Town Council.
Councillor John H Lewis
When I moved into Sun House at the end of 1985 I fantasised how good it would be to work for the Solicitors that operated from the office that overlooked the Market Square. Just imagine my disappointment that when I did later on become a partner in that firm I found that the office by then was only used for storage and I had to continue to commute to London for a further ten years. I found that Potton was well situated as I had to travel in a wide area to sit in County Courts as a Deputy District Judge.
I first joined Potton Town Council as a representative of the Chamber of Trade some 16 years ago .I seem to recall there was a burning issue about parking in the Square (some things never change) but hopefully, although not perfect, as a result of the enhancement parking seems to be much better.
I was chosen to Chair the Enhancement Committee for the Council during this important time. I like to think that Anita and I were to a great extent responsible for ensuring the project was fulfilled after the District Council dispensed with the services of the officer who had been in charge of it.
I was proud to have been Chairman of our Town Council for a period of 5 years and to have had the opportunity to guide the Council during those years. It was particularly pleasurable to be able to wear the Town Council Chain of Office and to represent the Town at various civic functions, and in particular on twinning visits to Langenlohnsheim.
I enjoyed my time too as Chairman of the Potton and District Community Liaison Forum and felt that good relationships were forged with our neighbouring village communities.
I was an elected member of Mid Beds District Council until it was superceded by Central Bedfordshire Council and I am now a Town and Parish member of Central Bedfordshire Council School Admission and Exclusion Committees.
I have previously been a governor at Sandy Upper School and Sutton Lower School.
I have always been active in various sports playing in my younger days, soccer, cricket, tennis and rugby the latter of which I refereed until I was more than 50 years of age. I am currently a playing member of John O'Gaunt Golf Club. I am also a member of both Sandy Rotary and Probus clubs.
Councillor Angus Macdonald
I left my home in 1997 to take up an employment opportunity with Sainsburys. As my career progressed and the desire to move back to Scotland began to diminish, I started to search for my first permanent home. I moved to Potton in 2000 after my soon-to-be wife convinced me that this was the place to be – unsurprising from a local girl!
I'm pleased to say though that I thought she was right then and I still do today (although I'll never admit that to her!). The town always feels welcoming and offers a character and spirit that is hard to find elsewhere.
I work in the IT/Banking industry and mostly work in and around London. I've a young family who attend the local schools and I am Local Authority Governor on the Potton Federation, having served in the same role at Burgoyne Middle School since 2009. I enjoy relaxing with the family, running, gardening and turning whatever I can get my hands on into wine – a genetic quirk no doubt originating North of the border!
I joined Potton Town Council in 2009 and was struck by the enthusiasm that councilors had for the task entrusted to them, for their town and for the people who have made Potton their home. I have no political affiliation and have always been motivated to do what I think is best for Potton, now and in the years to come. I am currently the Chairman of the Council.
Councillor Jonathan Price Williams
Having graduated with a Mining degree in 1983 I moved to the area to work for Kier Mining and rented a house in Potton with my fiancee. We never intended to stay for more than a few years but we're still here today having married, moved several times in the town and brought up a daughter. Coming from Camborne in Cornwall to Potton was a shock, it seemed so flat in Bedfordshire and no sea, but this town of ours stood out as a nice place to live. Having cycled round the area since I know there may not be big hills but there are definitely some "inclines"!
I have moved jobs, changed career and commuted to London for many years but Potton has always felt like home. I would like to see the town stay that way and by serving on the council I hope I can help to ensure the town can accomodate change but continue to provide a pleasant, friendly and lively place to live and work for all generations without losing its essential character.
In my spare time I enjoy photography, walking, gardening, exploring the UK by motorhome and tinkering with motorbikes or any other machines.
Councillor Chris Temple
My wife and I moved from London to Potton in 2000 when I started working for the RSPB. We chose to live here because Potton has good facilities, a proper town centre and a friendly atmosphere. We have never regretted that decision.
Our daughter was born here. She has attended Potton Lower School and Burgoyne Middle School.
Potton has always adapted to changing circumstances, but the pace of change is much greater now. There are demands for more housing and better employment opportunities, all of which will alter the character of our town.
While many changes are inevitable, it is part of the job of the Town Council to ensure that we take advantage of opportunities for improvement while not losing the things which make Potton attractive.
As a Councillor I feel privileged to be able to play a part in trying to ensure that Potton remains a good place to live and work.
I am now semi-retired, so I can often be found shopping in and around the Market Square and making use of the facilities Potton has to offer.
Councillor Rex Whitfield
I am now the only member of the council who can claim to be a life-long resident of Potton; the Whitfield family has been well known in the town for nearly 200 years. After spending about 14 years working as a geography teacher in Bedfordshire Upper Schools, I became an insurance man and financial adviser in Potton and the surrounding villages for nearly 16 years. I have now retired from this role and have returned to teaching, mainly in Bedfordshire, this time on a supply basis. I am also an organist at a number of local churches, the Potton correspondent for the Biggleswade Chronicle, a volunteer reader for the Biggleswade Talking Newspaper and a member of the Potton History Society. My interests include writing, beekeeping, local history and genealogy.
Potton has grown significantly in my lifetime. Although I am interested in the town's history I like to think I am aware of the problems it faces in the 21st century, and I care passionately about its future. Originally co-opted to the council, I feel privileged to have now been elected to serve for a further term, and thank those who voted for me for their support. I have held regular surgeries for consultation and advice and will continue to do so. Please contact me if you wish to bring any local matter to the council's attention.
Councillor Adam Zerny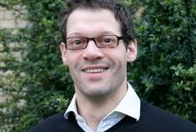 I have lived in Potton for three years and reside on Station Road with my wife and children. I was elected onto the council in 2009.
I am keen to see the preservation of Potton's Victorian heritage and as the owner of a three-legged cat who recently lost a limb on the roads, am eager to ensure that Potton's thoroughfares are kept safe for its two-legged residents as well as its feline denizens.
I am a triathlete and when not attending council meetings can often be seen running or cycling through the town's streets. I have not yet swum in the brook.
I am a company director of an office supplies firm in the city.