Sponsoring a Ukrainian Refugee / Family
One of our team has registered to become a sponsor of a Ukrainian refugee. She has recorded the steps that she went through in the process, providing advice and guidance will help you if you decide that you'd like to sponsor a Ukrainian refugee or family.
Step 1 – Register under Homes for Ukraine Scheme
This is done here, on the

website:
Homes for Ukraine: record your interest – GOV.UK (www.gov.uk)
You let the government know what sort of accommodation you can offer and how many people you can take in. You also must provide personal details.
Step 2 – Find a family
At moment you must find Ukrainian refugees yourself unless you already know someone. There are quite a few Facebook sites which is what I used. Here are the ones I'm a member of. I found my family through the first one and you will see lots of people advertising. I was asked by 3 separate families for help which was heart breaking having to choose.
Useful Facebook pages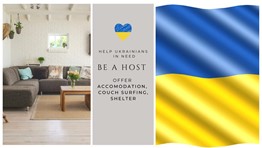 Accommodation, Help & Shelter for Ukraine | Facebook
This group is created to help all Ukrainians, seeking help, shelter, and accommodation in the current unprecedented times that their country is facing.
Everyone, who can provide a place/couch, which can serve as a shelter, is welcome to extend their hospitality and offer it in this group.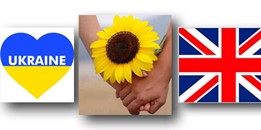 Sunflower Sisters – Ukraine/UK
https://www.facebook.com/groups/655548835724227
The purpose of this group is to offer support for women arriving from Ukraine. The form of that support may include providing advice and signposting to relevant services, supporting with filling in forms, practical support, but above all, offering the hand of friendship. This is a group for women only.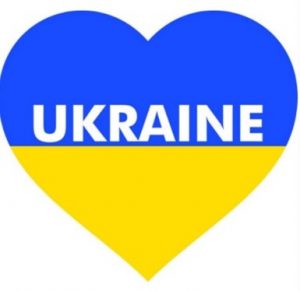 Sponsor Ukrainian Refugee UK
https://www.facebook.com/groups/499670758417483
Providing a single location for everyone in the UK to sponsor a Ukrainian Refugee accommodation. Please share the group with friends and family so we can grow to meet the refugees demand. Please encourage to join this group and request sponsorship.

   Homes for Ukraine families – #ThereWithUkraine
Homes for Ukraine families – #ThereWithUkraine | Facebook
A place for anybody in the UK who has signed up for the Homes for Ukraine scheme to support each other or if you are thinking about taking part in the scheme and want to connect with people in the same position
Step 3 – Complete the visa form
This needs to be done with your Ukrainian family. Both the sponsor and the family have to provide lots – and I mean lot – of details! The form is in English which may make it difficult. We used a translator – there are lots of Ukrainians offering help with the forms and translations services for free.
The visa is here on the

website:
Apply for a visa under the Ukraine Sponsorship Scheme (Homes for Ukraine)
Guidance
You will need to complete a separate visa application for each individual in your family, including children. You will also need to attach your passport as well as the Ukranian passport and any other supporting evidence (we attached a utility bill). Once you press submit documents you will not be able to amend your form or attach any other documents. Get this right or you will have to do it again (I know from experience!).
There is no way of tracking your visa application, so it is just a waiting game.
It is worth going in again to your visa and going to the attach documents page – twice now my documents have dropped off and I've had to resubmit them. Apparently, a lot of people have had this issue.
The Home Office helpdesk was not much help. I called twice. Once lady advised me to resubmit my whole application as I hadn't attached my passport. The second lady insisted that my Ukranian would have to go to a Visa Application Centre (VAC) in Italy for biometric tests and would not listen when I said this was not necessary for a Ukrainian with a valid passport.
'My Ukrainian lady was told to book an appointment to a VAC for a biometric test. We've just had an email through to say she doesn't need to! Very confusing'.
I have got so frustrated with the scheme – how complicated it is, how you can't track, conflicting advice, etc that I wrote to my MP this week to complain and to ask him to find out what is happening.
BUT DON'T GIVE UP
Step 4 – Home Inspection / DBS check
Out of the blue you will get a call from central Beds council to make an appointment for a home inspection. This is part of the visa process. All they need to know for the visa process is that you are who you say you are and that you have the space you say you have.
CBC collect a lot of information for themselves about your accommodation offer.
If you are taking in children each adult member of your own household will need to be DBS checked. The details for this are taken on the same day as the home inspection.
Welcome: a guide for Ukrainians arriving in the UK
Step 5 – Once they arrive
This is a list of things that we think are needed to facilitate once they arrive. This is in addition to the general wellbeing and support in your home
SIM card. Vodaphone and Three are offering free cards but the application needs to come from a charity.
Bank Account. Nat West have an easy online scheme for Ukrainians.
Universal Credit. There is a payment of £200 per adult refugee payable via UC. My Ukrainian is keen to find a job ASAP, so this is important for them.
National Insurance Number – needed for a job.
Doctor / Dentist / Covid vaccine if required.
This is a priority for the Potton Ukrainian Support Group, who will be providing guidance and support for these requirements on the Potton Town Council website and via the Ukrainian Response Group Facebook page.
For details on how to apply for funding, click here.