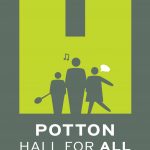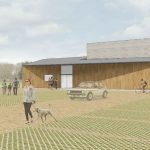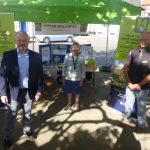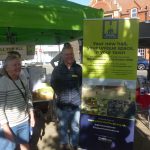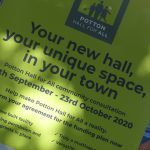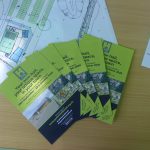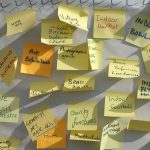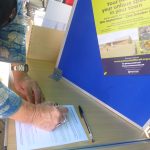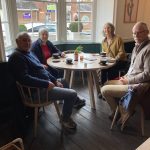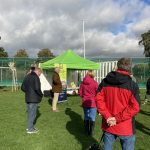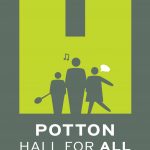 POTTON HALL FOR ALL COMMUNITY CONSULTATION
19TH SEPTEMBER – 23RD OCTOBER 2020
Potton Hall for All is the name for the new purpose built community facility that is planned for development in Potton. The planning for this exciting new space is run by a registered charity (also called Potton Hall For All) – and we share more about the project and the features and benefits of the space here. The Potton Hall For All building really will be a Hall for All; with versatility suiting a range of uses for every function, group and task – unlike no other in the town.
Potton Hall for All has entered a new phase this autumn!
A new community engagement campaign has been launched in partnership with Potton Town Council and is taking place in Potton from 19th September to 23rd October 2020. Residents can confirm their agreement for the final funding proposal and help make Potton Hall for all a reality by filling in the short consultation response form here.
Want to know more about the campaign?
Latest Newsletter – view Potton Town Council's special edition newsletter – 24 pages of Potton Hall for All insight that is being distributed to every household in the town.
Event Calendar – view our latest news page to see details of upcoming consultation events where you can meet the project team, find out more and ask questions.
FAQs – see what people are asking about the Hall.
Facebook – follow, share and view the conversations on the campaign on our dedicated Facebook page.
We announce three new opportunities to find out more about the campaign and have your say.
1. Saturday 10th October 10am to 12pm – Potton Town councillors are holding a drop in surgery at the Coach House (inside if wet). You can talk to them about any local issues, but they will be happy to explain Potton Town Council's position on the hall and the consultation.
2. Saturday 10th October 2pm to 4pm – members of Potton Town Council and Potton Hall for All group invite you to come to see the site where the hall will be built. Tours will start from the Hutchinson Hollow, beside the Boundary Cafe. We will have our stall with more information and members of the team ready to talk to you. COVID measures will be in place, so you will need a mask and be prepared to leave your details for Track and Trace. The Boundary Cafe will be open.
A big thank you to all the residents and Potton Town Council who joined us at the Potton Town Council Councillor Surgery and the Potton Hall for All site visit on Saturday 10th October.  It was great to be able to listen to residents' thoughts, answer questions and show visitors around the proposed site.
3. Monday 19th October 7 to 9pm Online Public Meeting – there will be an on-line forum at which you can ask questions, using Zoom. You will need to register for this
– please email pottoncouncil@btconnect.com to book your place or submit your question. Bookings and questions deadline Thursday 15th October at 5pm.
If you would like to contact the Potton Hall for All charity Trustees to discuss our plans, or to offer to join the team, please do so via email at hall4allpotton@gmail.com.
If you would like to contact the Potton Hall For All charity Trustees to discuss the Potton Hall for All engagement project further please do so via email at hall4allpotton@gmail.com.
Latest Newsletters
September 2020 Newsletter – Dedicated editorial feature introducing the new Hall campaign to Potton residents – view here.
October 2020 Newsletter – Potton residents are being given a new update on Potton Hall For All in a dedicated Potton Town Council newsletter edition in October, featuring 24 pages dedicated to the project. The detailed newsletter explains how the hall will be used by the many different groups which support the project, the funding approach and how the community consultation works. The newsletter will to be delivered to every household during the weekend of 10th and 11th October – view here.
Latest Press Coverage
Biggleswade Chronicle, September 29th:
https://www.biggleswadetoday.co.uk/news/people/help-make-potton-hall-all-reality-supporting-campaign-2987315?fbclid=IwAR1ffA-R_OIB3mW8GJ9UTTQB2iGRdkPIb_1jewOZSKmRqLRbKw7SmIssdOw
Potton Villager, October 2020 issue:
https://issuu.com/villagemag/docs/potton_oct_20?fbclid=IwAR0JpW-bvCYQdwEUChncOhZrprEPnK6BxKAO6DTCS2VVwCuxVGC74vRga1U
Councillor Adam Zerny, published post on Facebook: https://www.facebook.com/ada§mzerny/posts/3326436040807184
The Biggleswade Chronicle, 9th October:
https://www.facebook.com/PottonHallForAll/photos/a.180756462058237/2060824127384785